With bases in Iowa, Oklahoma, and Louisiana, the newly formed Bold Alliance is poised to go far.
Six years ago, you started a political website for Bold Nebraska. What was the motivation for it?
When I first moved to Nebraska after marrying my husband, I was a street team reporter for MTV. That gave me an interesting experience of Nebraska because I was trying to cover the entire state and its politics.
When Obama got elected, I got hired to help get health care reform passed. [The team] connected the stories from rural and urban Nebraska to show the state's politicians that there was a great need for healthcare reform.
In early 2010, political blogs were still new. About three months after we started Bold Nebraska, we started getting phone calls from farmers about the Keystone XL pipeline issue. We weren't an environmental group, but this involved the Sandhills, where my husband's family homesteaded.
Bold Nebraska fought against Keystone XL, a major oil pipeline meant to connect Canada's oil sands to refineries in Texas and Illinois. How did you help do this?
We started Bold Nebraska formally in late 2009 and started working on the pipeline in May 2010.
I never fought a pipeline before. I wasn't constrained in how difficult it could be to go up against an oil pipeline. I knew Big Oil would have a lot of money, but none of us knew it'd take a national prominence, either. We wanted to make sure Nebraska was even at that national table.
For the first year, we were kind of doing our own thing, raising our own money. Meanwhile, there was this whole national infrastructure happening [with environmental nonprofits]. National messaging started to include farmers and ranchers and eventually, the tribes, but initially, they weren't even doing that. It was all a climate issue, and had nothing to do with property rights and water where Bold was coming from. We took the fight on in 2010, and the president didn't reject the pipeline until November 2015. It was a six-year battle in the trenches.
Do you think successful pushback against Keystone XL has impacted the fight against the Dakota Access pipeline in Standing Rock?
Keystone affected pipelines all over the place, because landowners and citizens and moms and climate kids all realized you can beat on a pipeline if you take them on. That was unheard of. It wasn't in anybody's worldview at that point. I think beating Keystone has given people hope that a little group of small citizens actually can beat a big pipeline.
Bold has a staff person on the ground helping Standing Rock. He's our Bold Oklahoma director, but because he's a member of the Ponca nation, we sent him up there, and he's been working on the ground.
I think not only that particular pipeline will affect North Dakota, South Dakota, Iowa on down, but affects others.
How are Bold Nebraska, Bold Iowa, Bold Oklahoma, and Bold Louisiana all connected?
The Bold Alliance, which is the connective tissue for all these groups that I'm president of, works on national campaigns. We want to put an end to eminent domain for private gain. We are small but mighty groups taking on big corporations. Whether that's a big oil pipeline, or a Costco chicken plant in Fremont we think needs more shift guards or shouldn't be built at all.
Iowa is fighting the Bakken pipeline. Bold Oklahoma is concerned about the fracking earthquakes. All of those are citizens taking on big corporations that are threatening the land and water.
For more information about Bold Alliance, visit boldalliance.org.
---
PURCHASE TO READ MORE
Purchase Issue 03 or subscribe to read more independent journalism from the Lower Midwest.
---
ISSUE 03 MADE POSSIBLE IN PART BY OUR SPONSOR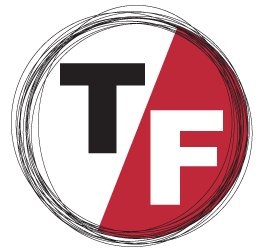 ---